Summer time celebrations, parties, and cookouts bring joy, memories, and laughter! It's also a great time to celebrate life with healthier eating habits and positive behavior changes! We are here to help you marriage these two together with this post on:
Mindful Party Habits! 
From working with hundreds of clients–and being human ourselves–we know that celebrations can throw people "off-track" with healthy eating habits. It can be difficult to make good choices when you are in an environment with sweets, treats, and unhealthy options. 
If this resonates with you, here are 10 effective tips you can use to help you stay on track with your goals while still having a good time: 
1. DON'T ATTEND RAVENOUS
Have you ever gone to a party starved, and found yourself filling up on the appetizers and full even before the main course comes out? It's important to nourish your body mindfully earlier in the day before attending a gathering so you don't shovel food and overeat, indulging in less than optimal choices. Be sure your meals before are rich in protein to provide more satiation. Arriving to a party on an empty stomach will definitely make it difficult to stick to healthy choices.
2. HYDRATE, HYDRATE, HYDRATE
Bring a stainless steel 40oz water bottle with you. Fill it with clean filtered water in order to stay hydrated and encourage your body to detoxify optimally.
3. WALK AWAY
Be cognizant of the physical environment that encourages healthy habits. Consider standing or sitting away from the appetizer or food table so as to not mindlessly indulge. Take what you'd like on a plate and walk away to enjoy each bite.
4. SET YOUR NON-NEGOTIABLES
Consider setting some comfortable limits around food and drinks that are less nutrient-dense. For example, if you consume alcohol, you could limit your intake to 1-2 drinks, but then stick to water for the remainder of the party. Or if you are trying to reduce processed foods, choose to avoid the bun and just eat the protein over veggies. Or decide to skip dessert if it's not your favorite, and choose fruit.
5. SHARE THE WEALTH OF HEALTH
Bring a healthy dish to share that you enjoy. If it's a potluck or you just want to contribute to the celebration, offer an option that aligns with your health goals. 

6. CHECK IN WITH YOURSELF
Remind yourself what's important for you to walk away from this event with: is it a feeling of being proud that you listened to your body and stuck to your plan to feel awesome after? Is it that you mindfully enjoyed a dessert slowly and intentionally? Did you focus on a conversation and food as a secondary component? What will it be for you? 
7. BE CONFIDENT
If someone asks you why you're not partaking in a certain food or dessert, try considering one of these responses:
I am satisfied, I really enjoyed what I ate and ended with a great bite! 

I noticed that particular type of food isn't making me feel good lately, it upsets my digestive system. 

I noticed that food makes me feel really tired or icky if I eat it.

That particular food is a slippery slope for me and I'm choosing to be mindful today. 
8. CHOOSE YOU, FOR YOU
Do NOT use language like "I CAN'T have that", you ALWAYS have the CHOICE. So remember that YOU are making that choice, whether it be because of an allergy, food sensitivity, trying to reduce inflammation, improving your health, or feeling optimal. IT IS YOUR CHOICE. You don't need to offer anyone an explanation. What you are doing is YOUR business. Simply reply "no thank you" or "right now I'm choosing not to eat that food/drink that beverage, thank you for the offer though!" 
9. LITTLE EARS HEAR BIG WORDS
Be aware of little ears always. Kids listen, learn, observe, and copy what adults do and say! Before discussing your journey, if you are open to doing so, Ask yourself "will saying this out loud be helpful to little ears or harmful?" Numerous amount of times, adults that we work with tell us they learned their "dieting" or restrictive behaviors from their parents (particularly mothers to daughters). This is can be extremely detrimental to their long-term health. 
10. PIVOT THE CONVERSATION
If you find that conversations in your groups are mostly surrounded by "dieting" or "health" and it feels overwhelming, try a completely random topic: maybe you share what you're dreaming of doing or a place you'd like to go, or a project you are working on that brings you joy! 
FINAL THOUGHT
Remember, a party is a celebration and it's meant to be enjoyed! Enjoy it, appreciate the people, and create pleasant memories! A healthier lifestyle starts with YOU! No matter if it's a holiday, vacation, or normal weekday! Choose YOU, because YOU HAVE THE POWER!
Your Online Dietitian Coach, Ashley Anderson MS, RDN, LDN, CPT, PN1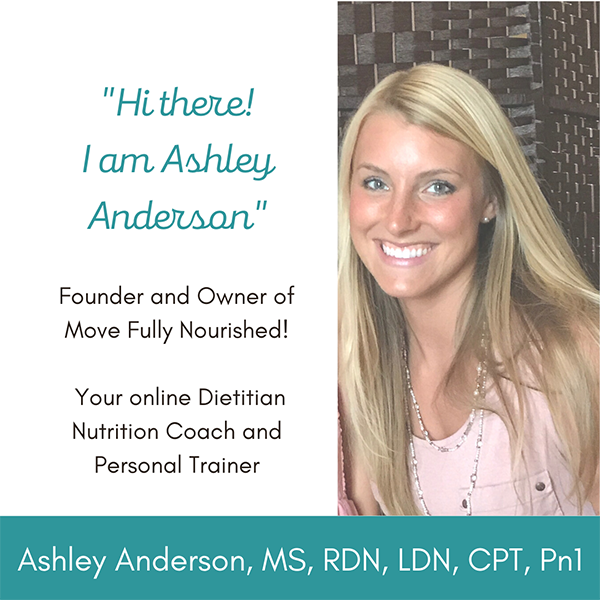 Your Online Dietitian Coach, Rachel Brown, RD, IBCLC, CDECS, MBA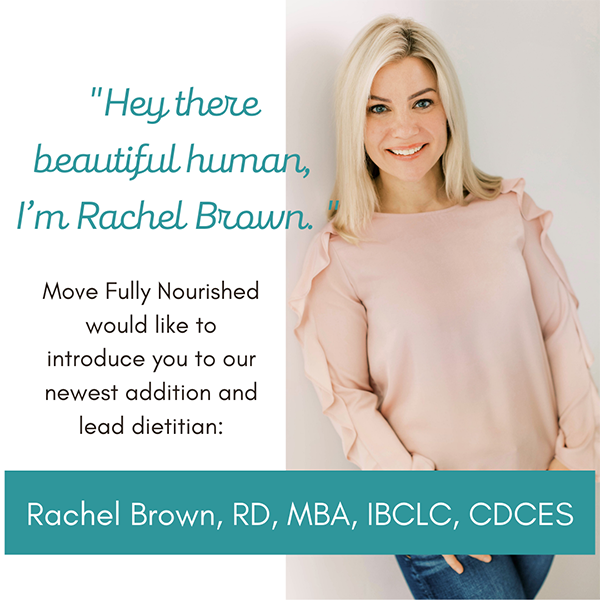 ***Click I'M READY to fill out our coaching application to schedule a complimentary discovery call TODAY! A healthier you is just a call away!***