Support Your Employee's Health & Wellbeing 
While Improving your Company's Bottom Line!
Watch the Video & Schedule Your FREE
Corporate Wellness Discovery Call to Learn More!
WHO IS THIS PROGRAM FOR:
The Move Fully Nourished Corporate Wellness Program is tailor-made for forward-thinking companies and organizations that prioritize the well-being and success of their employees. Whether you're a large corporation or a small business, our program is designed to empower your workforce with the tools, resources, and support they need to thrive both personally and professionally.
We know that a healthy, engaged, and motivated team is the backbone of any successful organization. That's why our program is flexible and scalable, catering to the unique needs of your company. Whether you're looking to boost productivity, reduce healthcare costs, or simply create a healthier workplace culture, our Corporate Wellness Program is the ideal solution!
Partner with us to create a workplace where everyone can thrive. Use the link below to learn how The Move Fully Nourished Corporate Wellness Program can elevate your company's success while enhancing the health and well-being of your employees, their families, and your company's bottom line. Let's embark on this wellness journey together!
.
WHAT DOES THE MFN CORPORATE WELLNESS PROGRAM OFFER:
1-Year Program statistically proven to improve the health and well-being of your employees, their families, and your company's bottom line

Individual employee dashboard for private learning via desktop and App access

Educational videos on topics like nutrition, hydration, meal planning, ergonomics, exercise, mental health, family health, and much more!

A resource library of handouts and tools for continued education in written format

A Company Connection Board to ask questions, connect, and learn together

Interactive Healthy Habit Challenges to engage, motivate, connect, and reward employees for making healthy choices

Quarterly in person or virtual LIVE Presentations on topics of interest for your company

Monthly "Ask the RD/PT (Dietitian/Personal Trainer)" Zoom calls to personally support your employees on their journey towards a healthier lifestyle

Access to thousands of healthy recipes and a Meal Planning Software for easy customizable meal planning at home

Discounts on products we love to enhance health outcomes
Schedule Your Discovery Call
LET'S EMBARKE ON THIS WELLNESS JOURNEY TOGETHER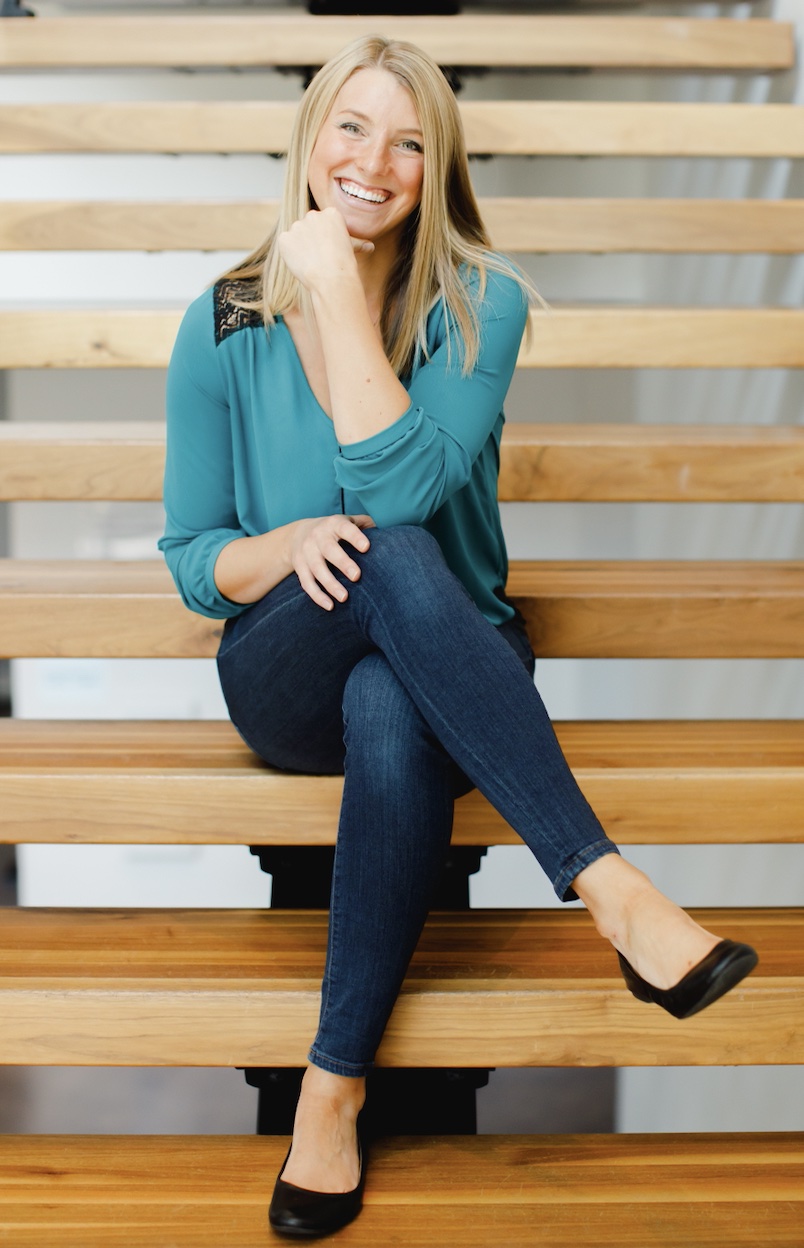 Our Mission
Our mission is to motivate and empower you to live a healthier lifestyle through an integrative approach to nutrition and movement. For each individual, this journey is unique and different. The ultimate goal is for you to gain credible knowledge to make the best choices for your health and implement healthy habits that can be practiced, sustained, and maintained for your lifetime! We will support you every step of the way by keeping you consistent and accountable to your goals. We will guide you, through purposeful movement and intentional food choices, so that you can be the best version of yourself!